Your Trusted Technicians for Pool Maintenance
Jacksonville's Go-To Shop for Pool Supplies and Services
#1 In Backyard Fun for Jacksonville, IL
Leisure Pool Supply is located in Jacksonville, IL and we proudly service all of West Central Illinois. We're family and woman-owned and operated, and we've been in business for over 70 years. We love granting backyard wishes for all of our customers.
We install aboveground and custom inground pools, hot tubs, as well as provide pool service remodels, and repair. We also offer comprehensive water testing. We're polite and easy to work with, and we're happy to offer unmatched customer service and competitive pricing in our area. Leisure Pool Supply keeps our installation of our aboveground and inground pools in-house, by providing our very own team of qualified, knowledgeable staff.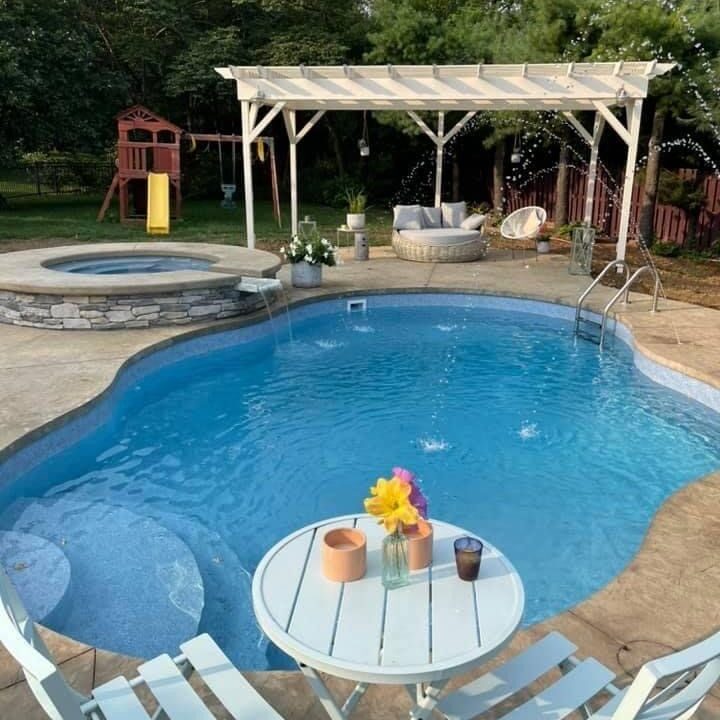 It is our objective to build relationships with our customers so that when you walk into the store with a question or call us, you can trust that we will know the correct answer and will provide you with a solution the first time, resolving your pool problems. We provide year-round service technicians to solve any pool problem that you have, whether it's getting a new liner or just basic cleaning.
Ready to get started? Give us a call or text us today or reach out! We offer free estimates for new pools and free on-site water testing! We can't wait to meet you and see how we can help!
520 S West St Jacksonville, IL 62650
Summer Hours March 1st to October 31st
9 am to 5 pm Monday thru Friday
9 am to 2 pm Saturday
Winter Hours November 1st to February 28th
9 am to 2 pm Monday thru Saturday